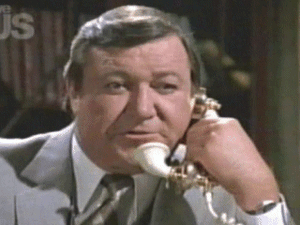 Ramon Arens Bieri (June 16, 1929 (St. Louis, Missouri) - May 27, 2001 (Woodland Hills, Los Angeles, California)) was an American actor who would appear in many films and television shows. He would starred as the title character in the NBC sitcom, Joe's World, Joe Wabash, a Detroit housepainter with a wife and five kids. He co-starred in the short-lived series, Bret Maverick, with James Garner, playing banker Elijah Crow. He would appear in several television movies, as well as such films as Badlands, The Sicilian, The Grasshopper, Grandview, U.S.A., and Reds.
He would also make many TV guest appearances, which would include such shows as Gunsmoke, Bonanza, Buck Rogers in the 25th Century, The Dukes of Hazzard, Knight Rider, including an appearance in the 1960s sitcom, Hogan's Heroes, as well as having recurring roles in Room 222 (as the vice principal) and St. Elsewhere.
Filmography
Edit
Notable TV Guest Appearances
Edit
External Links
Edit
Ad blocker interference detected!
Wikia is a free-to-use site that makes money from advertising. We have a modified experience for viewers using ad blockers

Wikia is not accessible if you've made further modifications. Remove the custom ad blocker rule(s) and the page will load as expected.