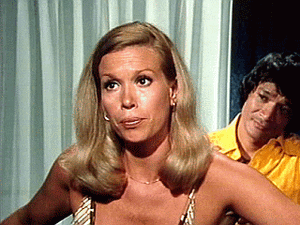 Lynnette Mettey (born 1943) is an actress who would appear in several films and television shows, such as Columbo, The Doris Day Show, Hawaii Five-O, Harry O, M*A*S*H, Cannon, Special Delivery, Trapper John, M.D., Batman: The Animated Series and Duckman: Private Dick/Family Man. She also appeared in several episodes of Qunicy, M.E. as Quincy's girlfriend, Lee, as well as several commercials. She would also appear in an episode of the 1960s sitcom, Hogan's Heroes.
Filmography
Edit
Most Notable TV Guest Appearances
Edit
External links
Edit
Ad blocker interference detected!
Wikia is a free-to-use site that makes money from advertising. We have a modified experience for viewers using ad blockers

Wikia is not accessible if you've made further modifications. Remove the custom ad blocker rule(s) and the page will load as expected.