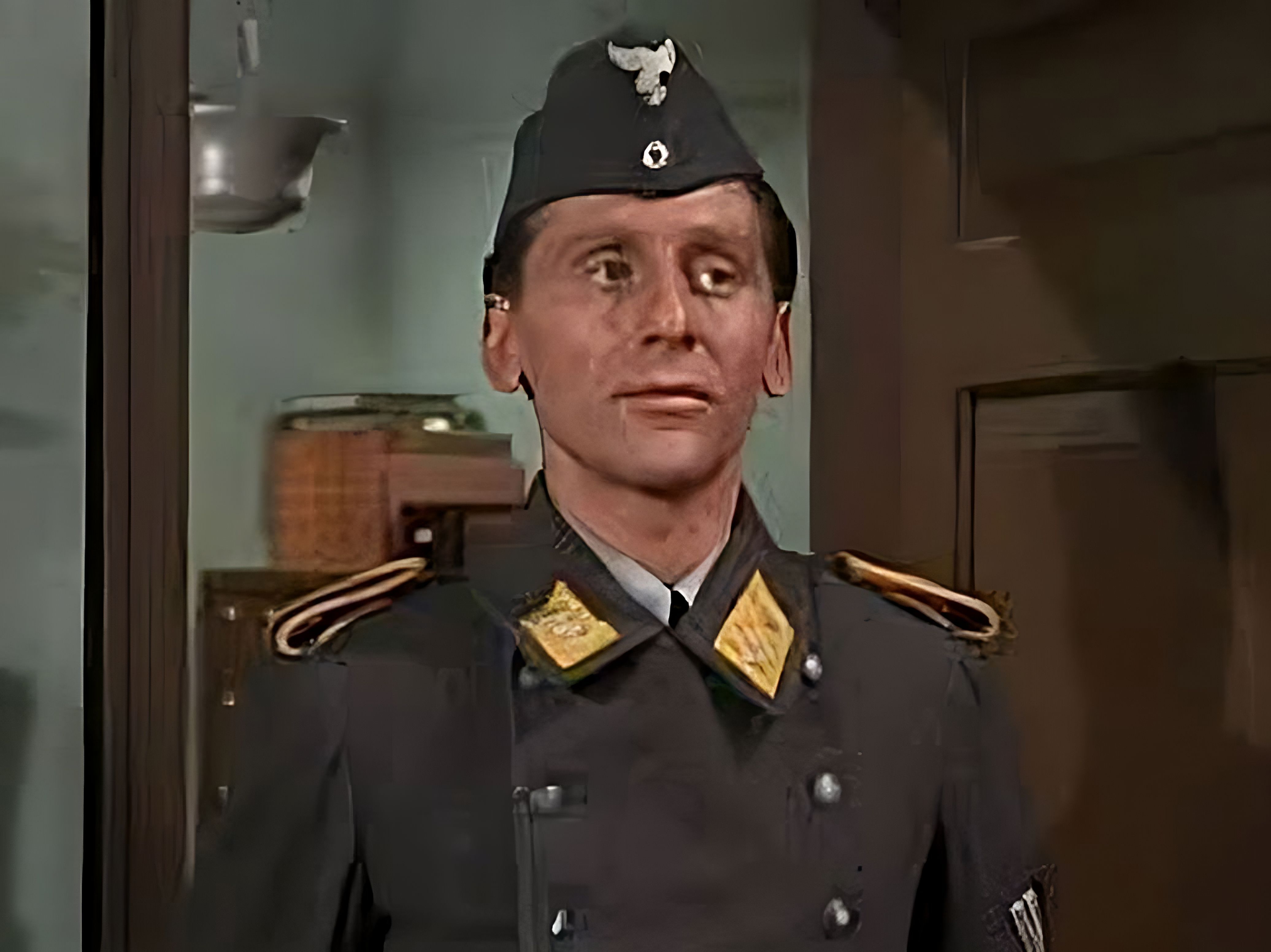 Jon Cedar (January 22, 1931 (Detroit, Michigan) - April 14, 2011 (Los Angeles, California)) is an American-born character actor who worked in Hollywood from the early 1960s to the early 21st Century. Born Seymour Cedar, he had appeared in such television shows as Hogan's Heroes where he played Corporal Karl Langenscheidt (and, in one episode, a conscientious German counterfeiter named Staffel), Mission: Impossible, The Girl from U.N.C.L.E., Cannon, Kojak, Starsky and Hutch, The Incredible Hulk, Dynasty, Moonlighting, Murder, She Wrote, Matlock and The Inside. Cedar also appeared in the films The Quick and the Dead, Day of the Animals, Capricorn One, The Concorde ... Airport '79, Messenger of Death, Feds, and Body Shot and in the television films The Execution of Private Slovik, Stowaway to the Moon, In Love and War and By Dawn's Early Light. He has also appeared in the television mini-series Roots: The Next Generations. Jon passed away on April 14, 2011 after a short battle with leukemia.
Filmography
Edit
Notable TV Guest Appearances
Edit
Writer and Producer
Edit
External Links
Edit
Ad blocker interference detected!
Wikia is a free-to-use site that makes money from advertising. We have a modified experience for viewers using ad blockers

Wikia is not accessible if you've made further modifications. Remove the custom ad blocker rule(s) and the page will load as expected.