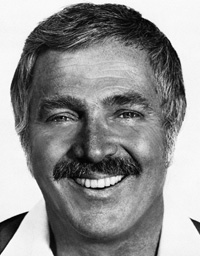 John Crawford (born September 13, 1920 in Colfax, Washington) is an American character actor who has appeared in a large number of American films and television shows from the mid-1940s to the 1980s. His film credits includes, I Was a Communist for the FBI, The Greatest Show on Earth, Blackhawk: Fearless Champion of Freedom, Salome, Man Crazy, Captain Kidd and the Slave Girl, Exodus, The Longest Day, The Greatest Story Ever Told, Return of the Gunfighter, The Poseidon Adventure, The Towering Inferno and The Apple Dumpling Gang Rides Again. Crawford appeared, mainly as a guest star, and playing authority figures, in episodes of such television shows as The Lone Ranger, Adventures of Superman, The Twilight Zone, Wagon Train, Rawhide, Hogan's Heroes, The Time Tunnel, Banacek, Harry O, The Incredible Hulk, The Waltons, Dynasty and Hardcastle and McCormick. His most famous characters are Sheriff Ep Bridges from The Waltons and Dan Cassidy from Dynasty .
Filmography
Edit
Notable TV Guest Appearances
Edit
Director
Edit
Composer
Edit
External links
Edit
Ad blocker interference detected!
Wikia is a free-to-use site that makes money from advertising. We have a modified experience for viewers using ad blockers

Wikia is not accessible if you've made further modifications. Remove the custom ad blocker rule(s) and the page will load as expected.