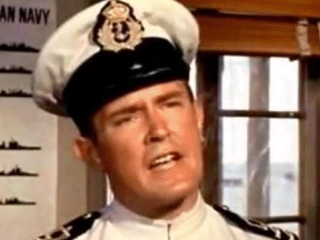 Jack Good (born August 7, 1931 (Greenford, London, United Kingdom) is a British-born pioneering TV television producer, a musical theatre producer, a musician, an actor and a painter of icons. He had guest starred in a couple of episodes of the 1960s sitcom, Hogan's Heroes.
In the United Kingdom, he helped produced such early musical television series as Six-Five Special, Oh Boy!, Wham! and Boy Meets Girls, the first UK teenage music programs. He had introduced and managed a number of the first UK rock and roll stars including, Tommy Steele, Marty Wilde, Billy Fury, Jess Conrad and Cliff Richard.
In the 1960s, he moved to the United States, being responsible for the hit TV show Shindig!. He also appeared on a number of American TV shows, including Hogan's Heroes and The Monkees as well as produced the rarely seen television special 33⅓ Revolutions Per Monkee starring The Monkees.
Filmography
Edit
Notable TV Guest Appearances
Edit
Producer
Edit
Second Unit Director or Assistant Director
Edit
External Links
Edit
Ad blocker interference detected!
Wikia is a free-to-use site that makes money from advertising. We have a modified experience for viewers using ad blockers

Wikia is not accessible if you've made further modifications. Remove the custom ad blocker rule(s) and the page will load as expected.