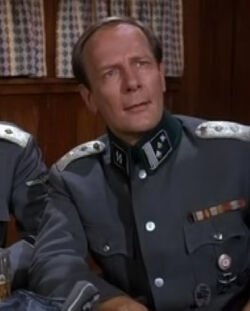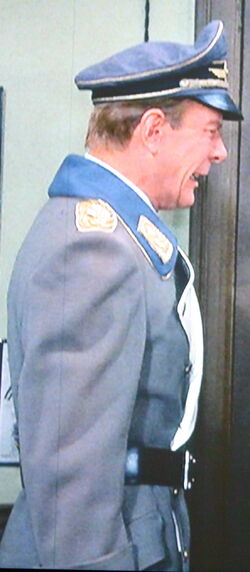 Frank Marth (born July 29, 1922 (New York City died January 12, 2014) was an American character actor who has appeared in dozen of films and television shows from the 1950s to the early 1990s. He was a regular on both the Cavalcade of Stars and The Honeymooners television series. He also appeared in such series as Studio One, The Great Adventure, Voyage to the Bottom of the Sea, Perry Mason, Shane, Lancer, The Young Rebels, Mission: Impossible, Mannix, Shaft, The Manhunter, Wonder Woman, M*A*S*H, Barnaby Jones, The Hardy Boys/Nancy Drew Mysteries, Hart to Hart, Trapper John, M.D., Father Murphy, Airwolf, The Fall Guy, Dallas and The A-Team, as well as the television miniseries Washington: Behind Closed Doors and War and Remembrance. He also appeared in several episodes of the 1960s sitcom, Hogan's Heroes. He has also appeared in the films Fright, Madame X, Madigan, Marooned, Telefon and Loving Deadly.
Filmography
Edit
Notable TV Guest Appearances
Edit
External Links
Edit
Ad blocker interference detected!
Wikia is a free-to-use site that makes money from advertising. We have a modified experience for viewers using ad blockers

Wikia is not accessible if you've made further modifications. Remove the custom ad blocker rule(s) and the page will load as expected.