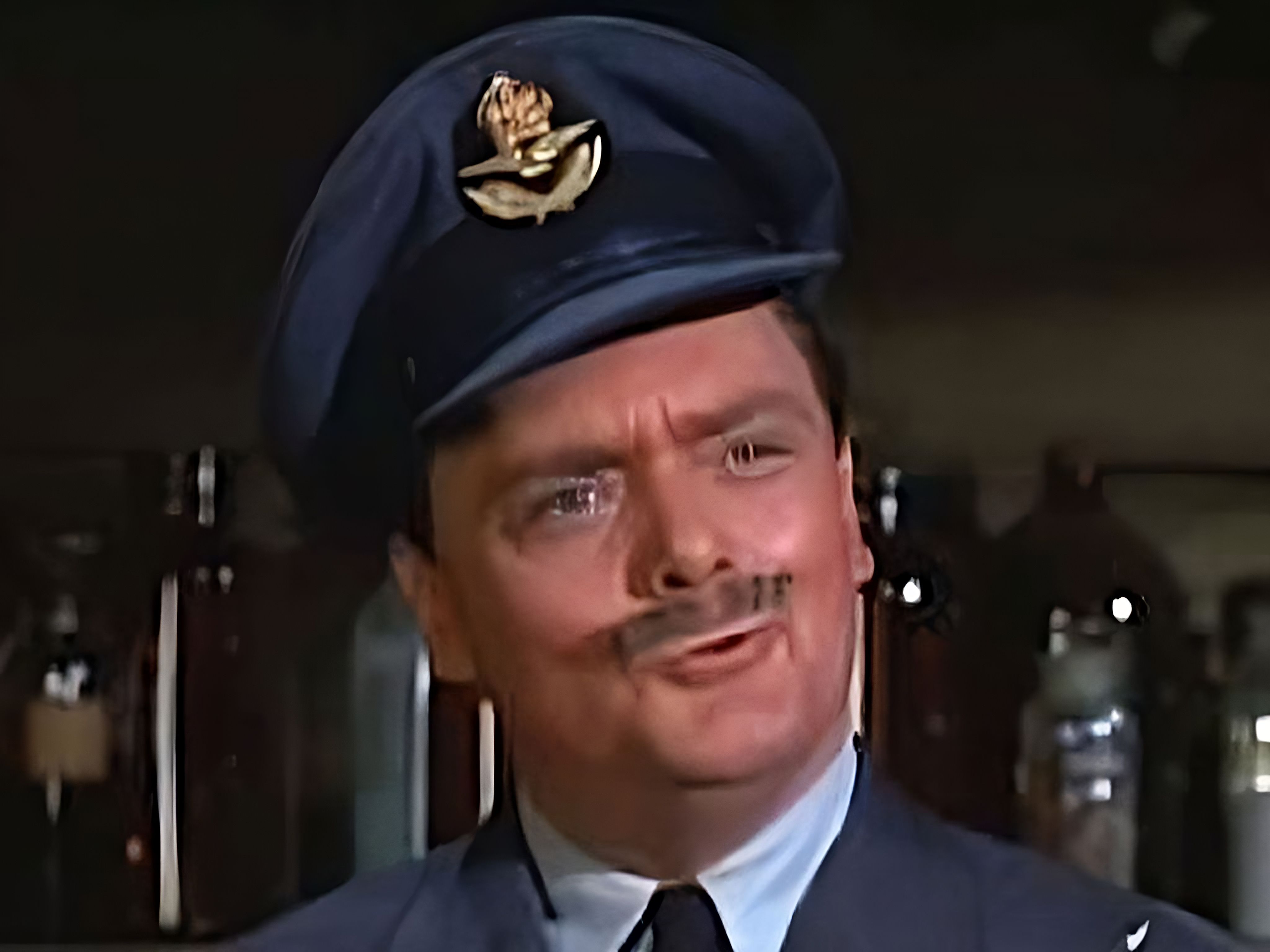 Bernard Fox (born May 11 1927 in Port Talbot, Glamorgan, Wales) is a Welsh-born film and television actor. He is remembered mainly for two different roles, Dr. Bombay and British Colonel Rodney Crittendon.
Born in south Wales, Bernard is the fifth generation of his family to pursue a career in the theatre. During World War II, he served in the Royal Navy. After leaving the navy, he joined the York Repertory Company. Bernard has appeared in over 34 films, inlcuding appearances in two different films about the sinking of the RMS Titanic, seperated by 39 years: The 1997 Titanic (as Colonel Archibald Gracie) and the earlier 1958 version, A Night to Remember, which was based on the popular book of the same name by Walter Lord. In the later, he uttered the immortal words, "Iceberg dead ahead, sir!". His other film credits includes, Yellowbeard, Herbie Goes to Monte Carlo, The Longest Day, The Private Eyes, 18 Again!, The Rescuers, The Rescuers Down Under, The Mummy, The Million Dollar Duck and Quick, Before It Melts, most of which were comedies.
In television, he had a recurring role on Hogan's Heroes as the hapless British Colonel Crittenden, who often clashed with Colonel Hogan. He made three guest appearances on The Andy Griffith Show as Malcolm Merriweather, a visiting valet, and made a guest appearance on M*A*S*H where he plays a British officer who acted tough on his wounded men in post-op. But his most famous role was as Dr. Bombay, the warlock physician, on the sitcom Bewitched. He repeated the role on two other shows, the Bewitched sequel, Tabitha and on the soap opera Passions. He also spoof the role by playing a genie doctor on Pee-wee's Playhouse.
Fox have also appeared in such shows as Make Room for Daddy, The Man from U.N.C.L.E., The Flintstones, Twelve O'Clock High, F Troop, I Spy, Emergency!, Lou Grant, The Jeffersons, Hart to Hart, Murder, She Wrote and Dharma & Greg. With the recent death of Alice Ghostley, he, other than the children actors who had played Tabitha and Adam, is the last remaining cast member of Bewitched who is still alive.
He has been married to his wife Jacqueline since 1961.
Filmography
Edit
Notable TV Guest Appearances
Edit
External links
Edit
Ad blocker interference detected!
Wikia is a free-to-use site that makes money from advertising. We have a modified experience for viewers using ad blockers

Wikia is not accessible if you've made further modifications. Remove the custom ad blocker rule(s) and the page will load as expected.